Please be aware we have several dogs for sale that are not listed or pics posted so if you are looking for something specific give us a call or text and we will send pics thanks

BEFORE YOU BUY FROM ANY OTHER KENNEL HEAR HOW WE TREAT OUR CUSTOMERS!! STOP MUSIC TO HEAR..
STOP MUSIC TO HEAR VIDEOS THANKS !!

DOUBLE CLICK VIDEOS TO PLAY THEM !!



This is just a few of the 100's of pics and videos and we will post more asap thanks.....we
look forward to adding you !!

3 HOT BREEDINGS CHECK OUT
BREEDING PAGE CLICK HERE
PUPS DUE NEXT MONTH MAY 14-19 BREEDING GOING DOWN NOW !!
BREEDING 1 BREEDING 2


KING AKER X QUEEN SHEEBA 2X REDLION / SUMOBEAR BLOODLINE


BREEDING 3

EXTREME BLUE TRI PUPS QUEEN NA-NE X KING AKER

HOME OF THE BIGGEST AMERICAN BULLY'S IN OKLAHOMA
and in the mid-west...............
HOME OF THE SUPER FREAKS !!
KING AKER KING AB KING RAMASEES (R.I.P) KING TOR


115+ pounds (1 year) 100+ pounds 100+ pounds 100+ pounds
27 inch head 26 inch head 25 inch head
25.5 inch head
EXTREME BONE EXTREME BONE EXTREME BONE EXTREME BONE

QUEEN NA-NU QUEEN SHEEBA

MANY MORE !!
95 POUNDS 85 POUNDS
24 INCH HEAD 22.5 INCH HEAD


THESE BREEDINGS ARE FOR THOSE THAT WANT 100+ HUGE HEAD BULLIES
GOING DOWN 2 OF THE BADDEST BREEDINGS IN THE WORLD, AND FOR THE 1ST TIME EVER WE ARE BRINGING A NEVER BEFORE DONE OR EVEN THOUGHT OF BREEDING VISIT BREEDING PAGE (YOU SNOOZE YOU LOOSE)

(******** PLEASE READ*******)
PEOPLE THAT PURCHASE OUR DOGS AND THEN BREED OUTSIDE OUR KENNEL WE ARE NOT RESPONSIBLE AND THE QUALITY THAT THEY PRODUCE MAY NOT BE AS HIGH AS WE PRODUCE HERE. THEY DO NOT FOLLOW OUR LEVEL OF BREEDING YOUR PUP WILL HAVE 50% OF HIGH QUALITY BLOOD BUT THE OTHER DOG USED WE CANNOT ENSURE THEIR QUALITY.

THANK YOU FOR VISITING OUR SITE, WE PRODUCE THE HIGHEST QUALITY BULLY'S IN THE WORLD PLEASE UNDERSTAND THESE DOGS ARE NOT FOR EVERYONE PEOPLE WHO DEMAND THE BEST IN THEIR LIVES AND WILL NOT SETTLE FOR LESS THESE DOGS ARE FOR YOU. OUR PRICES ARE THE LOWEST IN THE BULLY GAME FOR THIS HIGH QUALITY, WE DO NOT DO HOOK UPS, WE HAVE SEVERAL DISCOUNTS THESE DOGS ARE NOT FOR EVERYONE IF YOU CANNOT AFFORD THE PRICE WE WILL WORK WITH YOU, BUT WE WILL NOT ALLOW ANYMORE TIME TO BE WASTED IF YOU ARE NOT A SERIOUS BUYER PLEASE DO NOT CONTACT US PRETENDING TO WANT TO BUY A DOG IF YOU DO NOT HAVE THE MONEY TO BUY THANKS...(IF YOU WANT TO TALK DOGS PLEASE SEND E-MAIL OR TEXT AND WE ARE HAPPY TO TALK DOGS WITH YOU, THANKS)

Pharoh's Elite kennel is now in Italy, thank you Clarksan family happy we could get you bullied. Our boy King Tor is now in Italty...

Mrs. Clarksan picking up her 106 pound bully (King Tor produced here at Pharoh's Elite Kennel) from the airport in Italy so WE DO HAVE INTERNATIONAL SHIPPING, she asked not to be shown so we will respect her wishes. Thank you we will miss him but he is in a great home........
******************************************************************************************
Even at 10 months our dogs are Extreme with
Huge Heads, Huge Bone, and Girth



We produce massive blues as well these boys produced here

Bone, Head, Girth and tons of Love our pups come with the complete package as you can see these pups are head turners, wide chest get your next pup....These pups are not for everyone as these dogs get large our pups average 90 pound females and up and 100 pound males and up..Go Big or Go Home !!!!!!!

WHAT WE OFFER HERE ARE BULLY'S WITH GREAT TEMPERMANTS, HUGE BONE, BIG GIRTHY BODIES, AND A HUGE HEAD PIECE........
Customer Service 1st, Quality Always we do the work, so you don't have to..
Here our pups are bigger then adult males

no need for internet stats or lying about
our dogs head size or wieght....the truth is
amazing & freaky enough......... 10 months 108 pounds in this video any doubters come see him in person bring your scale and tissue, he 1has already proven alot wrong ... seeing is believing
(video posted Jan 6, 2013)
Alot of breeders dream for head this big, we produce it !!
our pups have heads this big imagine when they are adults !!

H
ome of the Biggest and Rarest Blood in the World

We Do BULLY........Period
we are the only kennel to in the mid-west to have
redlion viet-shark blood
k
ing Ab 106 pounds 24.5 inch head the
only 1 year old 115 pounds 27 inch head
1st ever World famous Steroid son in the Mid-west more bone then adult males
King Aker aka Prince Warrior
The 1st every World Famous Hmong Warrior son in the mid-west
THIS BOY IS WIDE WITH CHEST & GIRTH MOST
ADULT MALES CANNOT STAND NEXT TO HIM.

Produced HERE some of the rarest tri colors in the Game !!
Blue, Champagne, Purple and Chocolate Tri's....
Before you buy a tri some where else ask to see their production, here is a few of ours.....
THE RAREST COLOR IN THE BULLY GAME "THE PURPLE TRI GET YOURS TODAY"


Highest Quality at the LOWEST price

Breeding the highest quality Bully, Extreme, and XL dogs !!

Website and Graphics created by Pharoh's Elite Kennel
Welcome overseas visitors, and all are welcome enjoy your stay

Get more hits on your website Bring your pets to life ask about our graphics work !! We can bring any photo to life, and we also build custom websites to fit your kennel or club !!
We want to Add you... Just send pics of you with your dog and we would be happy to put you in the animation(Dog/Puppie must be purchased from P.E.K Thank You)
Thanks to Richardson Family, Canada (Our very 1st Customers !)
Now offering the pay when delivered options U.S only call for details !! Safest way to buy over the web !! You don't pay until you recieve your pup at your location...
International Calls Welcome
We are world wide known join the Royalty Family Click on Flag/Map to see dogs sent to that country... Coming to A Country Near You !!
CLICK ON FLAG TO SEE DOGS / PUPPIES SENT TO THAT COUNTRY
Pharoh's Elite Kennel
Pharoh's Elite Kennel
Pharoh's Elite Kennel

Europe
Canada
Japan
Pharoh's Elite Kennel

Italy

Home of the Elite!! Founder of Royalty Bloodline !! Bringing Quality to the Bully World...
Breeding the American Bully (Pit Bull)


Contact Phone # 918-902-4332
send e-mail or call number above with any questions and we will respond asap thanks...
information@pharohselitekennel.com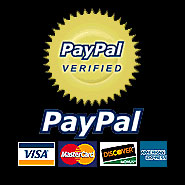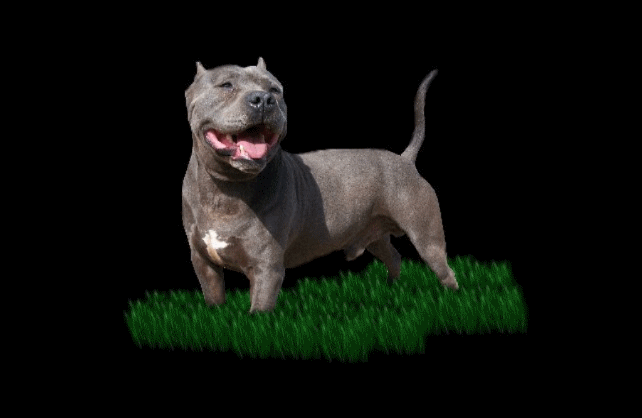 Qualified Breeder of the American Bully (Pit Bull)
They Breed Dogs, We Breed Champions ..!!!
Welcome all bully forum members, youtubers, and bully community enjoy your stay !!
Thanks to All that Attended The 2nd Ann. 918 Bully Show it was A BIG success and A lot of Fun...THANK YOU

Call Us Today 918-902-4332



If you are NOT looking for a big bully with big blocky heads, short compact sound structure, great bloodlines and pedigree, LEAVE now we only breed the biggest and the bulliest so you have been warned. Owning one of Pharoh's Elite pups has been known to cause jealousy, bitter friends as well as Alot of attention when your in public with your pup, if you do not like alot of attention leave now these dogs are not for you, you have been warned. If you are looking for a true bully a family member not a pet, a sound, compact great tempered bully with a excellent bloodline then: PLEASE ENJOY OUR SITE........!!
We are Proud of all the Troops who served and are serving our country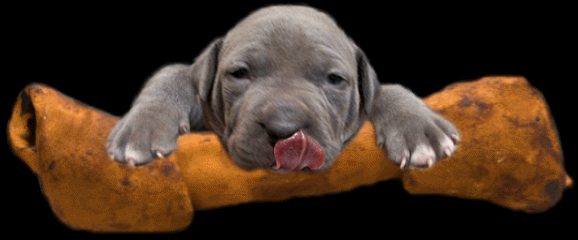 Our Breeding Recipe:
Great Bloodline + Great Breeding = Royalty Line Bullies
The dogs below produced here a few of the many produced by us before you buy your next pup ask to see their production, we can back up our guaranty we produce high quality dogs with no flaws or defects............we breed champions
UPDATING NEW PICS WILL BE POSTED SOON !!
We have productions all over the world these are a few examples of our productions HATERS WELCOME, BRING YOUR SCALE AND MYO TAPE WE DON'T MIND !!
We thank God for all he has done !!!!
Thank you for checking our site we have been breeding for years. We have been involved with this since we where children and have gained a great deal of knowledge about the breed, we breed for quality .....


Pharoh's Elite Kennels is located in Oklahoma. It was established on August 23, 2006. The time has come in putting more effort in educating those who fear the breed or even feel that the breed is a threat to society, not knowing it's all in how they are raised and trained. People fear what they don't understand, if you still chose to discriminate hate the deed not the breed.
E-mail:
information@pharohselitekennel.com
or
918-902-4332
american bully, pups, 100 pound pits, blue pits, tri colored pitbulls, huge, extreme, xl, xxl, oklahoma, texas, arkansas, california, florida, gottiline, razors edge, rednose, redlion, sumo bear, breeding, kennel, breeder, pups for sale, dogs for sale, purple tri, blue tri, champagne tri, sumo bear